Node-RED for groov v1.0.0 Released
We're very pleased to announce the availability of Node-RED nodes for communicating with groov.
Node-RED is a "tool for wiring together hardware devices, APIs and online services in new and interesting ways."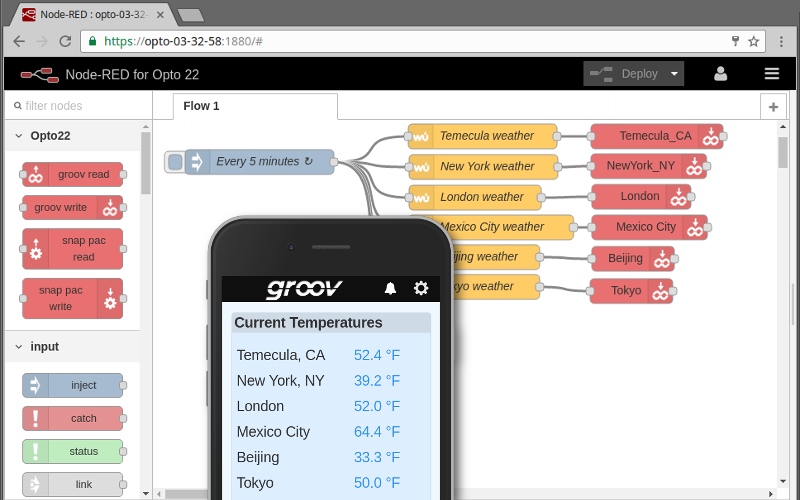 The groov nodes make use of the new groov Data Store device and API available in groov 3.3.
The nodes are open source software, licensed with the Apache 2.0 license. They are published in the central npmjs.com registry, and the source code is available on GitHub.
For more information, visit the Node-RED for groov section of the Opto 22 Developer site.