CODESYS section added to the Developer site
The Opto 22 Developer site has a new section for CODESYS topics.
The CODESYS Development System and Runtime Engine is one of the main programming options on the groov EPIC system. It provides an IEC 61131-3 compliant Programmable Logic Controller (PLC).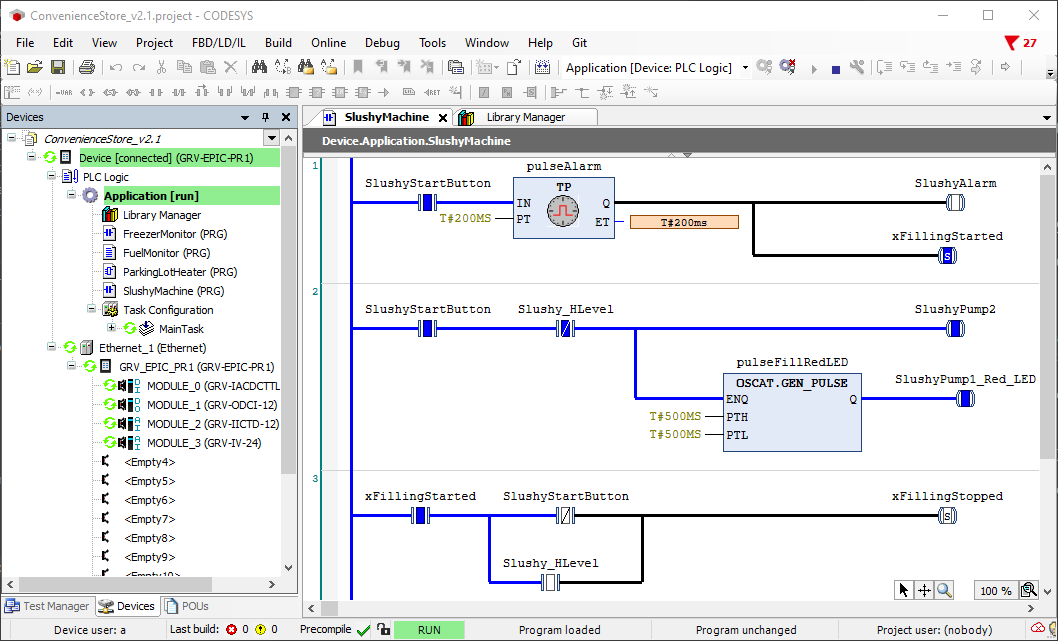 The new section coincides with the 3.0.0.0 release of Opto 22 Library Package for CODESYS Development System.
Read more about it in the OptoBlog article CODESYS Library Package gets new OptoMMP features.